Welcome to
Le Grand Café Capucines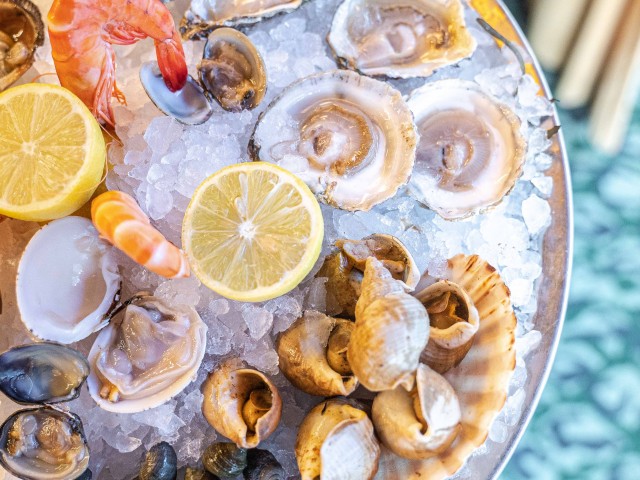 Le Grand Café Capucines
Created at the inauguration of the Opéra Garnier in 1875, the Grand Café Capucines quickly became an essential part of the Grands Boulevards.
The establishment is a witness and actor of the incessant cultural activity of the Boulevard des Capucines.
Rediscover the must-see brewery in the Opera district, redecorated by the architects Toro&Liautard in 2019.
Like the Grands Boulevards, the Grand Café Capucines never sleeps.
Photo credits: Leny Guetta
Le Grand Café Capucines BRASSERIE – FRUITS DE MER A EMPORTER Paris
General information
Cuisine
Traditional French
Business type
BRASSERIE – FRUITS DE MER A EMPORTER
Services
Terrace, Private Hire, Seafood to take away, Disabled Access, cell phone charger, Free WiFi
Payment methods
American Express, EN - Titres restaurant, Debit Card, Visa, Cash, Eurocard/Mastercard
Access
Underground
Opéra (3-7-8-RER A)
Parking
Meyerbeer Opéra ou Opera - Galerie Lafayette
Opening hours
Le Grand Café Capucines